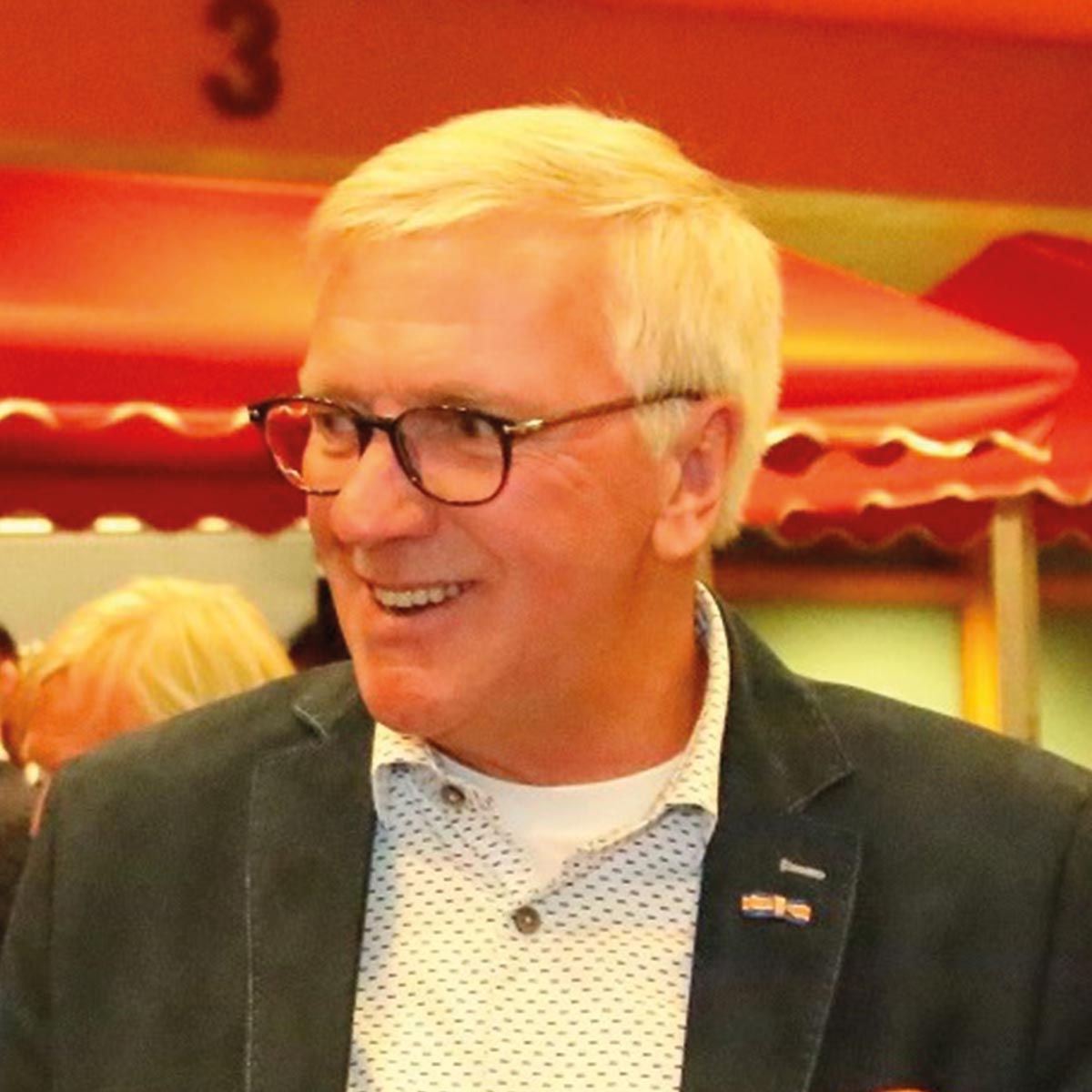 'Drenthe is, of course, already known as a cycling province, but the label draws extra attention. It is now a cycling province with international recognition and allure.'
What role does the UCI Bike Region label play in profiling itself as a cycling province?
Drenthe is, of course, already known as a cycling province, but the label draws extra attention. It is now a cycling province with international recognition and allure. This is entirely unique and should be played out and used as much as possible.
What is your contribution to cycling in Drenthe?
As an organiser of the International Superprestige cyclo-cross in Gieten, I try to bring Gieten/Aa and Hunze and the Province of Drenthe to the attention of a large audience. This has been the case for 42 years and each time with great success. Five times the organisation of the Dutch cyclo-cross championship and one time the World Cyclo-cross Championship (1991), Gieten, helped put it on the map. If you mention Gieten in the Netherlands and, above all, Flanders (this year one of the most important target groups), then cyclo-cross automatically pops up.
This strong brand can be used even more, partly because we attract approximately 2.5 million television viewers every year. At all of the 48 events I mentioned, I was involved in promoting our region as well as cyclo-cross. I am also involved by volunteering for the Youth Tour of Assen, The Drentse Dorpenomloop (villages tour), Tour of Drenthe and the RTC Cycling North.
What else can cycling bring to Drenthe?
By promoting Drenthe even more as a cycling province – via both recreational cycling and events – you will attract more visitors to our province, which will increase the spin-off for the overnight stays in particular. As an extension of this, other recreational businesses (museums, zoos, amusement parks) can take part in the activities. What is certain is that once people have been to Drenthe, they will come back again.
How can cycling provide economic spin-off?
By offering attractive packages you can attract people and the economic spin-off can flourish. A package should involve more than just overnight staying/dining and the provision of cycling routes. Minimum extras should be offered, such as bike hire (touring bike but also MTB) including e-bikes and a visit to the zoo / museum / amusement park / adventure park and / or MTB clinics. To this end, partnerships must be established (catering and bicycle rental/parks/museums). In other words: a more extensive package to make things more attractive to visitors.
How can the UCI Bike Region Label be used to get more people to use their bicycles?
Let's start with the schools. Make sure that parents do not take their children to school by car, but have them do so by bicycle, especially in the villages and smaller towns. This stimulates children to cycle more frequently. Via the schools, the bicycle can also be mentioned more specifically, for example through clinics and traffic lessons.
Every year, children can obtain a cycling certificate. But it takes more than that in my opinion. Employers can also be encouraged to motivate their employees to cycle more, for example by setting up a bicycle bonus and no longer paying a kilometre's allowance..
What are your ambitions for Drenthe as a cycling province and how do you contribute to this?
By continuing to organise major cycling events to bring the village (Gieten) and the province of Drenthe to the attention of a wide audience. In recent years we have heard from hotel owners – where we have accommodated guests during our events – that many guests come back another weekend or week to discover Drenthe by bike in spring or summer. By giving the guests a package with offers on departure, this could be encouraged even more.
In addition, we can as an organisation use social media in the run-up to our event to draw more attention to the UCI Bike Region Label and the packages, linked to the primal feeling you get as a guest in Drenthe (cycling through the primal forests and along the primal dolmens etc. / the field ride also gives a primal feeling: dredging through the Drenthe (primal) mud and sand in the Unesco Geopark).
So, in addition to the UCI label, we also have the Unesco Geopark label in our region. These two components are strong enough to attract (new) guests, provided that they are properly promoted and good packages are offered.
STAY INFORMED
We send a newsletter with information on the label and the showcases (In Dutch) four times a year. Sign up for the newsletter and don't miss out on the developments and stay informed about the activities and events.